Boris Dežulović – winner of the European Press Prize 2013
Boris Dežulović is the winner of the European Press Prize 2013 in the Commentator category. 
A journalist from Croatia who regularly writes columns for several print and online media across the region (including Jutarnji list and Globus in Croatia, Oslobođenje in Bosnia and Herzegovina, Dnevnik in Slovenia etc.) received the award on 17 March 2014 at the London ceremony. Photo by Louis Leeson.
The
European Press Prize
is an award programme for excellence in journalism across Europe founded in 2012 by seven European media foundations, including the Guardian Foundation, an associate partner of the SEE Media Observatory.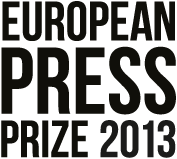 This year for the second time it salutes the highest achievements in European journalism in four categorites – investigative reporting, reportage and feature writing, commentary or editorial work, and innovation in presentation or editorial techniques.
More than 400 nominations were submitted for 4 awards for journalistic achivements in print and online media in Europe in 2013. Dežulović was selected by an international jury represented by editors of Reuters, Le Monde, El Pais, Jyllands-Posten and The New Times.
Dežulović is saluted by the European media community and awarded the 2013 European Press Prize for his column »Vukovar: a Life-Size Monument to the Dead City«, published by
Globus
, Croatia, on 19 November 2013, at the time of annual commemoration of the fall of Vukovar.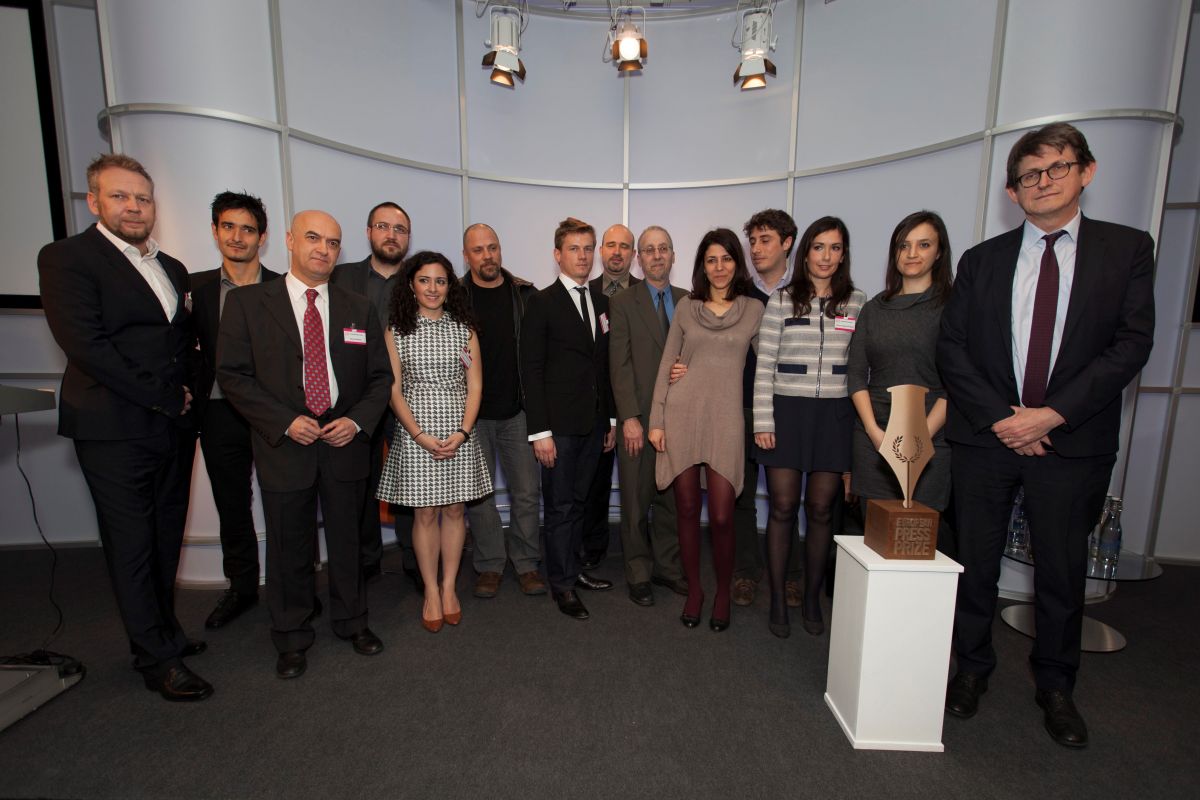 Group's photo from today's ceremony in London (by Louis Leeson)
The English translation of the column »Vukovar: a Life-Size Monument to the Dead City« is available to the SEE Media Observatory as it was done by a collaborator of the Peace Institute in Ljubljana which nominated Boris Dežulović for the European Press Prize in November 2013. The Observatory is publishing it with the Dežulović permit.