19 investigative stories honoured with the EU Investigative Journalism Awards
The 2015 regional scheme of EU awards for investigative journalism in Western Balkans and Turkey is brought to an end. 
Twenty-eight journalists in seven countries were awarded for nineteen investigative stories published in 2014.  In many cases, more than one journalist contributed to the awarded story. They received a total of 65000 euro from the funds established for the EU investigative journalism awards in Western Balkans and Turkey. The awarded stories cover a wide range of topics: from Albanian Muslims joining jihad in Syria and Turkish national intelligence allegedly supplying weapons for the same war, to a quagmire of corruption scandals, such as mishandling repatriation funds for refugees in BiH, irregularities in public procurement in Montenegro and abuse of power and corruption in the European Union Rule of Law Mission (EULEX) in Kosovo.
Separate award contests were organised in each of seven EU-Enlargement countries: Albania, Bosnia and Herzegovina, Kosovo, Macedonia, Montenegro, Serbia and Turkey. Eligible were investigative stories contributing to transparency and reporting on societal issues related to abuse of power and fundamental rights, corruption and organised crime, issues that otherwise would not have been brought to the public's attention. In total, 195 nominations were processed.
The total award fund for the three annual contests in seven beneficiary countries for the period of three years (for the stories published in 2014, 2015 and 2016) is 210000 euro. The annual award fund for each country is 10000 euro, to be divided among the 1-3 prize winners at the jury's discretion with 3000- 5000 euro per individual prize.
The EU awards are administered by the regional partnership of civil society organisations, selected for that task by the European Commission. The regional scheme is coordinated by the Peace Institute in Ljubljana. The partners administering the EU awards for investigative journalism in the beneficiary countries are:  Albanian Media Institute, Tirana, Albania; Media and Civil Society Foundation Mediacentar Sarajevo, Sarajevo, Bosnia and Herzegovina; Press Council of Kosovo, Pristina, Kosovo; Macedonian Institute for Media, Skopje, Macedonia; Montenegro Media Institute, Podgorica, Montenegro; Novi Sad School of Journalism, Novi Sad, Serbia, and Platform for Independent Journalism P24, Istanbul, Turkey. The associate partner is The Guardian Foundation, London, United Kingdom.
Independent juries in each of seven beneficiary countries awarded the top prizes as follows:
ALBANIA
First prize was awarded to Aleksandra Bogdani (main author) and Flamur Vezaj for a cycle of three stories: "The road of Albanian Muslims towards jihad in Syria", "Tens of Albanian children 'hostages' of jihadists", and "Mystery of funding Albanian jihadists", published on a web portal Reporter on 15, 16 and 17 December 2014. The stories address a highly relevant topic at the moment, the radicalization of part of Albanian society and the terrorist threat. The investigation sheds light on the reasons that push Albanians to join terrorist organizations in Syria, on the network of their recruitment and their social and cultural situation. Through investigation files and interviews, the articles discover the extent of extremist groups and their potential to attract an increasing number of Albanian journalists towards religious radicalism. The articles also address the apathy of state institutions vis-a-vis this phenomenon and the lack of a long-term strategy for de-radicalizing these groups.
Second prize was awarded to Juli Ristani of investigative program "Fiks Fare" of Top Channel TV for her story on judiciary treatment of drug users and smugglers. The third place went to Besar Likmeta from BIRN Albania, for his story investigating the use of public funds from previous government in order to denigrate the leader of the opposition, published in Balkaninsight.com and republished in other media.
The independent jury consisted of five prominent media professionals and civil society representatives: Lutfi Dervishi, media expert, Iris Luarasi, professor of journalism, Arben Muka, Deutsche Welle correspondent, Aleksander Cipa, head of Union of Albanian Journalists, and Zef Preci, Director of the Center for Economic Research. Lutfi Dervishi, Chair of the Jury, said that many of the applications were of good quality, and it was a difficult job for the jury to decide. He also stressed the fact that many of the journalists were young, which is a good sign for the future of investigative journalism in the country.
BOSNIA AND HERZEGOVINA
The independent jury consisted of five prominent media professionals and experts – Belma Bećirbašić, Tanja Topić, Helena Mandić, Zoran Ivančić and Boro Kontić, awarded first prize to Branka Mrkić Radević and Dalibor Tanić, for publishing "Affair: Repatriation" in an online magazine Žurnal, on 5 August 2014. Twenty years after the end of the war, the return of refugees and displaced persons within BiH is not yet completed while large amount of money was spent for that purpose and mishandling of funds was never sanctioned. The jury concluded that the topic was covered in a comprehensive manner and that the story provides details unknown to the general public.
Second and third place went to journalists of Center for Investigative Journalism (CIN), Mirjana Popović for her story "Compensated for living in own apartment" and Aladin Abdagić and Mubarek Asani for their investigative documentary "Policemen and/or criminals".
Boro Kontić, Director of Mediacentar Sarajevo and Chair of the Jury, noted that investigative journalism required time and money while "not everyone seems to be aware of this", further noticing how "none of the stories about bad politicians, corrupt public institutions and tax payers' money being stolen ever made it to the most watched and influential media in our country."
KOSOVO
First prize was awarded to the journalist Vehbi Kajtazi, for an investigative story supported by official documents on the suspicions on corruption and abuse of power in the mission of European Union. "Strong suspicions about corruption in EULEX" was published in daily Koha Ditore on 1 November 2014. Kajtazi's research dealing with suspicions about corruption and abuse of power in the European Union Rule of Law mission in Kosovo made the High Representative of EU for Foreign Affairs and Security Policy, Federica Mogherini, to appoint an expert to investigate the officers at EULEX and see if they have implemented their mandate. The report was published and found that the Mission should change.
The jury, which was comprised by Nehat Islami, Director of Press Council of Kosovo, Bardh Rugova, Professor at University of Pristina and publicist, Anamari Repic, Deputy Director of Radio Television of Kosovo, Lorik Bajrami, Executive Director of organization COHU and Artan Mustafa, independent journalist, commented: "They came in Kosovo to provide justice and law. An international credible mission called EULEX. However, after a period of time even its prosecutors did not believe in the justice of this mission." 
Second prize was awarded to Jeta Xharra and kallxo.com team: Qëndresa Mustafa, Kreshnik Gashi and Mehdi Mulaj for their investigative story "Stents scandals". Third prize was awarded to Lavdim Hamidi and Alban Selimi from daily Zëri for their series of investigative stories: "Trafficking villas, Subotica, Kosovo in miniature, Serbia tolerates traffickers".
MACEDONIA
Saska Cvetkovska of internet television NovaTV was awarded first prize for "The Spy-landowner", published on 8 May 2014. The story reveals that the former Director of the Administration for Security and Counterintelligence owns millions worth property in Prague, which was not declared in his property declaration form. The independent jury consisted of Erol Rizaov, editor-commentator in "Utrinski vesnik", Marina Tuneva, Director of the Council of Media Ethics, Zoran Bojarovski, journalist and producer in TV Alfa, Sefer Tahiri, Professor at the SEEU, and Biljana Petkovska, Director of the Macedonian Institute for Media, concluded that the author handled an extremely important topic related to the transparency of officials' property, which raised the issue of abuse of power. The story presents a comprehensive and thorough investigative endeavour, by offering extensive information, effectively and systematically presented and visualised.
Second prize was awarded to 
Ljubisa Arsik
 for the series of articles on the topic 
"Are the two missing AFIS systems used to produce illegal biometric documents for voters in elections?"
, published in the weekly magazine 
"Fokus"
. 
Biljana Nikolovska
 received third prize for the series of TV articles on the topic 
"Tamara Dimovska Case: How the healthcare system kills a child"
, broadcasted on 
TV Telma
. 
MONTENEGRO
Sead Sadiković of television Vijesti was awarded first prize for his story "The Trucks of an Old Firefighter", published on 7 April 2014. It reveals mechanisms of fraud and irregularities in the procurement of expensive fire-fighting vehicles that have not been used years after the purchase.
Miranda Patrucić and Dejan Milovac won the second prize for the dossier "Dishonorable alliances", which was published in dailies Vijesti and Dan. Through four separate stories, dossier reveals the connection between politics, business and organised crime in Montenegro. Third prize went to Milica Bogdanović and Ana Bogavac's story "Money and Parties" aired on TV Vijesti, which points out to non-transparent spending from the state budget by the political parties in Montenegro. The independent jury in Montenegro was composed of prominent media professionals: Duško Vuković, Snežana Nikčević, Gordana Borović, Vladan Mićunović and Olivera Nikolić.
SERBIA
Ivana Lalić Majdak and Miloš Teodorović were awarded first prize for a documentary "Witnesses", published on 23 October 2014 on television channel B92 Info. Documentary film "Witnesses" examines the position of the protected witnesses in court proceedings in Serbia, initiated due to the war crimes in Kosovo.  The protected witness status is the most important and the most frequently used evidence in the fight against organized crime and war crimes. In this context, the protection of witnesses in war crimes trials in the former Yugoslavia is one of the basic conditions for the effective and fair prosecution and the establishment of a national legal system, which leads to better regional cooperation and reconciliation.
With the majority of votes, the independent jury consisted of Brankica Stanković, B92 journalist, Milorad Ivanović, editor in chief of Newsweek edition in Serbia, Rade Veljanovski, Professor at the Faculty of Political Sciences, Zuzana Serenčeš, Member of the Executive Board of the Independent Journalists' Association of Vojvodina (NDNV), and Vladimir Barović, Assistant Professor at the Faculty of Philosophy in Novi Sad, concluded that the documentary "professionally deals with a very difficult topic in a way in which the criteria of social relevance, quality, originality, professional engagement, integrity and courage of journalists are met at the highest level". The jury in Serbia decided not to award the second and the third prize in Serbia this year.
TURKEY
The independent jury, chaired by Yasemin İnceoğlu and comprising Arzu Kihtir, Tuğrul Eryılmaz, Hasan Cemal and Cengiz Çandar, chose Fatih Yağmur's story titled "Trailer truck logs", published in the Radikal daily on 3  January 2014 as the best investigative story of 2014. The jury stated that the subject of Yağmur's story, "is highly relevant," and further noted: "It broke as an exclusive story when it first came out in 2014, and the subject matter – trucks laden with weapons en route to Syria owned by the country's national intelligence agency – continues to have repercussions. The story is the product of pure investigative journalism at the highest international standards."
Nurettin Kurt received second prize for the story "Official car (for Religious Affairs Directorate president) cost TL1 Million", published in Hürriyet. Third prize went to Tahir Alperen for his report titled "Bullets that killed two police not fired from weapons belonging to four people shot dead", published on t24.com.tr. 
The EU award regional scheme for investigative journalism in Western Balkans and Turkey has been established by the European Commission, DG Neighbourhood and Enlargement Negotiations, following the EU Enlargement strategy which recognizes strong need for ensuring freedom of expression in the media, and for support to investigative journalism to monitor the reform processes and to keep the historical momentum toward the EU accession.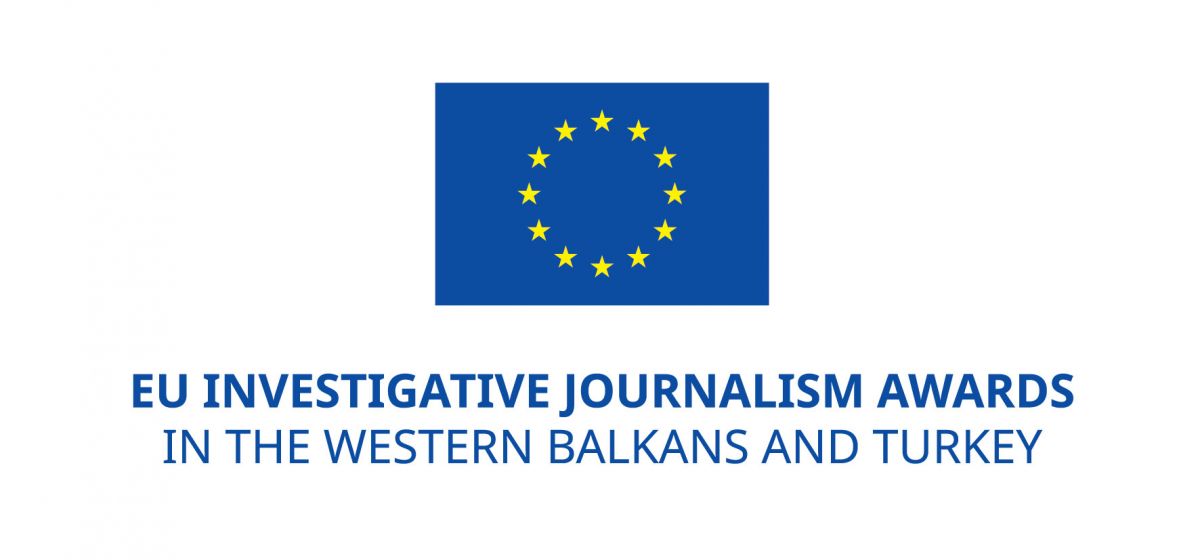 The second annual contests aiming to award the best investigative stories published in 2015 will be organised in early 2016.
The 2015 absolute winners in seven countries will be taken into account by The Guardian Foundation and the regional partnership of civil society organizations coordinating the EU award regional scheme for selection of the "regional winning story". The author will be invited for a study visit to The Guardian/Observer in autumn 2015.
Twenty-eight journalists in seven countries were awarded for nineteen investigative stories published in 2014. 
195 nominations were processed in seven separate EU award contests organised in Albania, Bosnia and Herzegovina, Kosovo, Macedonia, Montenegro, Serbia and Turkey.