Turkey's media regulator plagued by lack of transparency and partisanship
Turkey's Supreme Board of Radio and Television (RTÜK), which has been criticized by observers for being overtly lenient towards government-affiliated radio and television stations, has serious problems in areas of transparency and accountability, a panel of experts who participated in an event hosted by Turkey's Platform for Independent Journalism (P24), have said.
The discussion, seeking to dissect the role of RTÜK in regulating radio and TV media in Turkey, took place in Istanbul on February 17th 2016. It was organized in the form of a roundtable meeting as part of the South-east Europe Media Observatory (MO) project, which aims to promote media integrity in the region. 
Bülent Çaplı, a prominent media expert from Bilkent University, who couldn't attend the event in person but shared his views on the state of affairs at RTÜK in a note presented to the participants, said among the primary problems in legislation concerning Turkey's regulatory agency is that the current law on RTÜK overly emphasizes the commercial aspects of regulatory practices, while there is almost no mention of radio and television broadcasting as a public service. The same argument was later reiterated by Korkmaz Alemdar, a former RTÜK member, who added that the distinction between public broadcasting and commercial broadcasting as it is put forth in the law, is deeply flawed. The TRT, which profits from commercials, is not a public broadcaster in a technical sense, he noted.  In contrast, the former RTÜK President Davut Dursun noted that the legislation is improved to clarify the status of public broadcaster and give public and private broadcasters an equal footing in how they are regulated.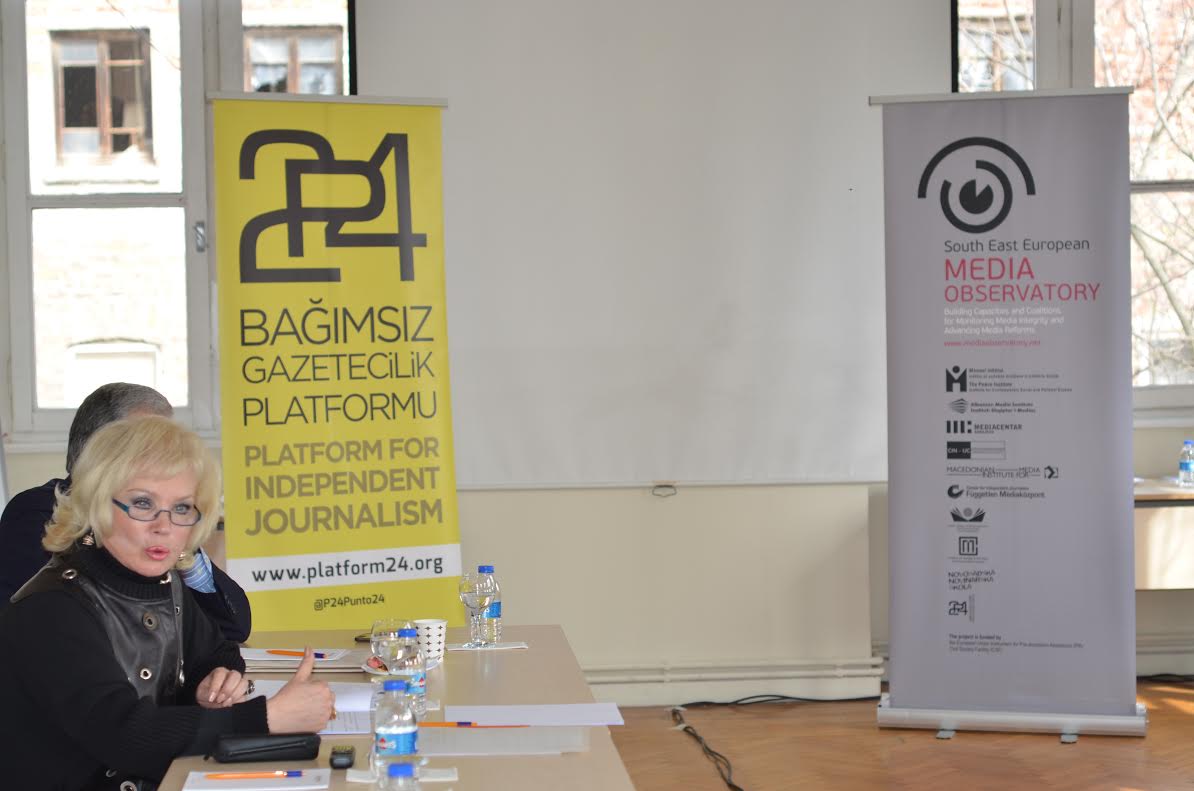 Çaplı furthermore noted that the transition to digital broadcasting is treated in the Turkish context only as a problem of opening tenders; excluding all potential issues regarding infrastructure and new opportunities for viewers as part of the ongoing transformation brought along by digital broadcasts. The law, Çaplı noted, treats RTÜK as a "censorship agency", placing in the background its role as a regulatory institution. He also said recent changes to the law on RTÜK, such as increasing the authority of its president, have worked to make RTÜK less transparent and accountable. 
Another person who couldn't attend but shared an article, Davut Dursun, a former RTÜK President, noted that although the existing media regulation in Turkey is not terribly restrictive, the cultural, mental and administrative practices pose serious risk to effective regulation. However, when it comes to legislation, he noted that: "For example, the authority of the President [of RTÜK] to temporarily suspend broadcasts, stipulated in Article 7 of the law on RTÜK, included in the section entitled 'Broadcasts and publications in  extraordinary times', can be reconsidered." Former RTÜK member Ali Öztunç, who also attended the panel, however accused Dursun of defending and participating in introduction of this provision at the time. Dursun also noted that the relationship between the regulator and the public service broadcaster, the Turkish Radio and Television (TRT) network, should be better regulated. 
Politicized, government-oriented
Hülya Alp, a script writer who was on the board of RTÜK as a member between 2007 and 2013, said that RTÜK has consistently lost its autonomy, a development felt quite palpably since 2002. She also added it is impossible, even for members, to access some of the body's institutional decisions. "If for example, 125 decisions are taken at a session, about maybe 20 of them would be put up on the website," Alp said. She also noted that RTÜK lacked consistency in its decisions, changing its approach towards different stations according to political tides. Alemdar also noted that transparency was a persistent issue; a situation made worse by the fact that there are no longer news reporters that actively follow the body's decisions. 
Going backwards in time
Korkmaz Alemdar, a veteran academic and also a former RTÜK board member, said many reports have been compiled on RTÜK, but said he felt that no results can be achieved, given the political situation in Turkey: a highly polarized nation with an increasingly authoritarian government. He added: "The political developments foster the feeling that we are lagging behind the [RTÜK] structure that was in place 20 years ago". He also shared an anecdote regarding frequency allocations; saying that a RTÜK member who voted in favour of a tender, changed their mind after a smoke break, possibly following a phone call. Alemdar also noted that some TV stations are vigorously monitored by the body in election times against possible violations of the election law, adding that the RTÜK President gets to make that decision on which stations will be monitored. 
"RTÜK can't continue this way"
Aslı Tunç, a professor of media from Bilgi University, said RTÜK has always been close to those in political power and the values they represent. "We are speaking about a highly politicized institution," she said. "We are speaking about a corrupt body which cannot continue to exist as it is." She said RTÜK's function is mostly defined by censorship and intervention in editorial decisions of television stations, saying this was unacceptable. 
A former RTÜK member from the Republican People's Party (CHP), Ali Öztünç pointed out why the structure needs to be changed: "Say, I am a CHP-appointed RTÜK member, and then the CHP comes to power. It is highly unlikely that I will tolerate a station that has broadcasts criticizing the CHP.  Remember what [critical stations] such as HalkTV, CemTV have had to endure. They faced fines that are completely irrelevant to their broadcasting. RTÜK is like a traffic cop who pulls you over, and fines you for having low pressure in your tyres if he fails to find anything else." Öztunç said RTÜK has long become a "stick" for those in power. He recalled that during his term at RTÜK, he witnessed the head of RTÜK call Arzuhan Yalçındağ, who heads the television segment of Doğan Media, demanding the dismissal of a journalist and threatening Yalçındağ  with "destroying your group's channels" if she refused to fire the person.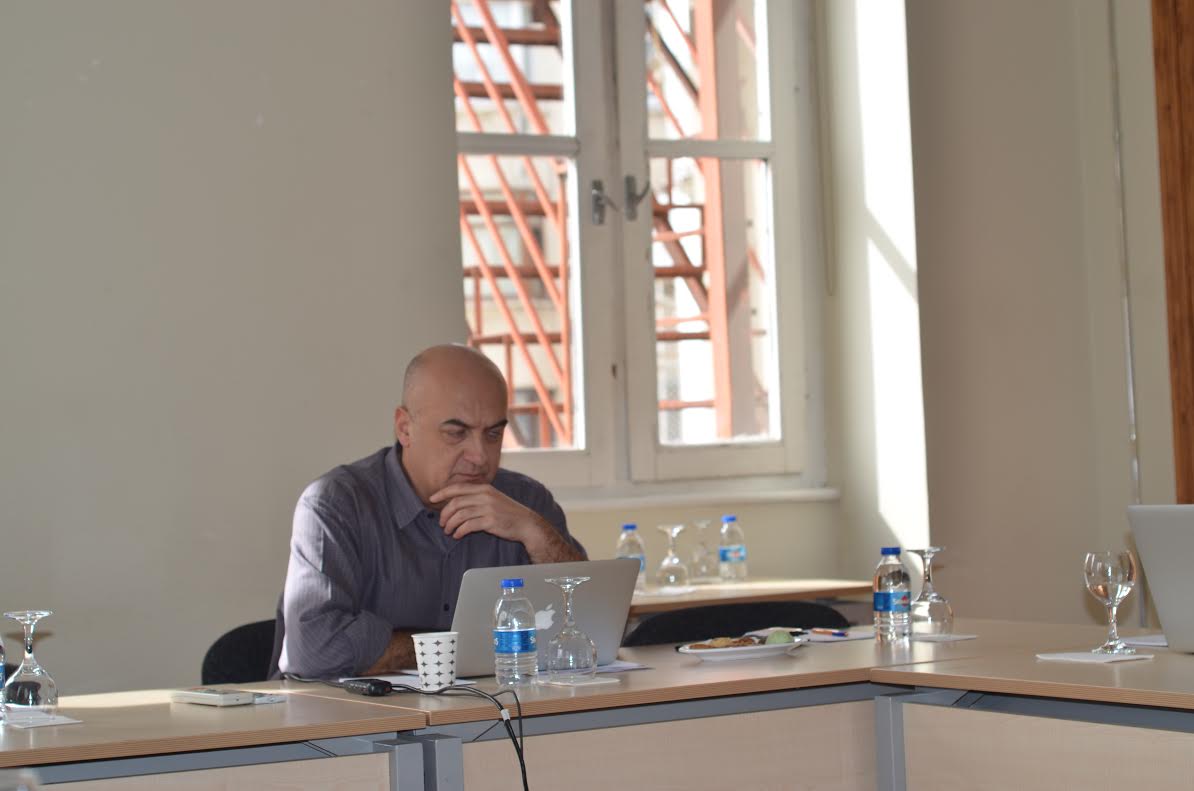 "The primary functions and purpose of RTÜK should be described very clearly, and how that purpose can be achieved should also be discussed," Alemdar said, adding that RTÜK members should have a certain degree of certain skills, such as knowledge on how the media functions, some legal background and also technical information on television frequencies. 
To improve the situation, the speakers recommended measures to de-politicize RTÜK, for example by changing how board members are appointed, and enhancing the transparency of the body, including appointing a spokesperson who will be obliged to talk to the press after every board meeting However, they expressed doubt that this can be achieved over the short or medium term.   
A report on the independence and transparency of the media regulator and public service media in Turkey published by Southeast European Media Observatory partnership in 2015 is available
here
.