Alert: Constitutional Court says journalists removed from the parliament gallery for their own safety
Journalists were asked to leave the gallery for their own safety and for the purpose of maintaining order in the parliament. This is the decision of the Constitutional Court of Macedonia, reached with majority of votes decided when reviewing the appeal for protection of the right and freedom of expression brought up by 6 journalists and the Association of Journalists of Macedonia, as reported by
Macedonian media
yesterday.
The appeal for protection of the right and freedom of expression is a reaction to the events of the 24th of December, 2012. On that day, violently and with police intervention, the opposition was removed from the parliament. Journalists and media were also removed by force from their guaranteed spot at the parliament gallery, thus preventing them from doing their professional work.
The court bases the decision on "safety measures" and "maintenance of order in the parliament". The opinions between the judges voting were divided, and the minority opposed asking if the presence of the journalists was a real threat for the order, and if they would partake in the already very chaotic situation.
While the response to the individual appeals of the 6 journalists was "for their own safety", the response to the appeal from the Association of Journalists of Macedonia was denied because of procedural reasons – the appeals can only be taken to court by individuals.
The full explanation from the court is yet to be published. The president of Association of Journalists of Macedonia, Naser Selmani, says that they will not comment concretely on the decision of the Court and its explanation, as it is still not published officially, but announced that the Association will file a complaint for this case at the European Court for Human Rights in Strasbourg.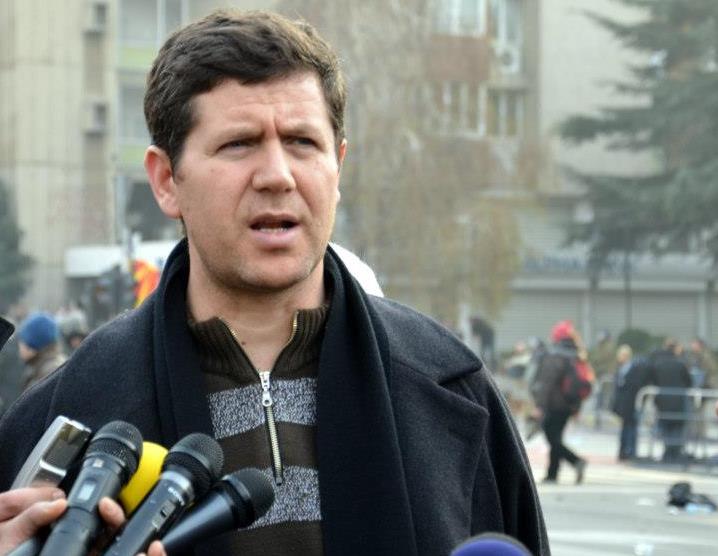 Naser Selmani
"I'm unable to confront arguments now for the simple reason that we have not yet received the explanation of the Constitutional Court. Once we get it, we will look into it and respond. But the situation is clear and we do not give up, this case will go to Strasbourg", said Selmani for the
website Nova TV
.
Journalists wonder why the Constitutional Court didn't invite them at the hearing for this case. "Usually initiators are invited to the hearings. Hence, I wonder why we were not invited, if not to participate, then at least to listen to their arguments that were exposed at the session. They will say that they posted the number of case on their web site, but it is a number, you can not say that it reflects their will to invite us", says AJM's president Selmani for TV NOVA.